Design features ensure international compliance
Emergency stop switches (E-Stops) are critical human machine interface (HMI) devices that offer "foolproof" equipment shutdown. Selecting the appropriate E-Stop for your application includes meeting international and U.S. standards. EAO helps you define your requirements and select the appropriate E-Stop.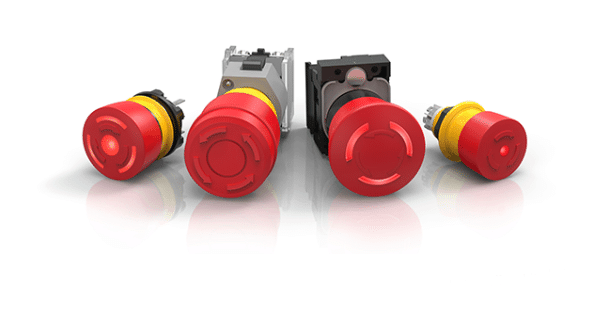 E-Stops from EAO provide long life and reliable service, plus immediate shut down in critical situations through safe/positive break contacts. They offer:
Easy adaptation to any application through modular design
Industry-standard mounting in 16 mm, 22.5 mm, and 30.5 mm panel openings
Accommodation for a broad range of electrical and mechanical specifications
Choose from Series 04 and 45 for rugged duty, Series 61 for a smaller mounting footprint, or the illuminated Series 84 with a short behind-panel depth – in compliance with ISO 13850, EN IEC 609478-5-1, and EN IEC 60947-5-5.