Custom Inventory Programs
Wesgarde value added services & flexible inventory management solutions.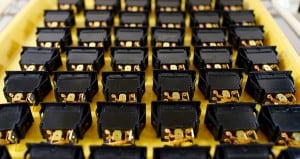 When 'just-in-time' (JIT) just isn't good enough anymore, Wesgarde routinely works with both ends of the supply chain to help OEMs maintain optimal inventory levels of the critical electrical components they need. Not only does Wesgarde vendor managed inventory (VMI) capabilities streamline and simplify the ordering process for customers, it also frees up both financial and human resources to help improve their bottom line with our Customer Inventory Porgrams.
Unlike many of the larger distribution conglomerates, Wesgarde inventory management programs can be customized and tailored to match your company's existing processes.
No dictation, only collaboration. At Wesgarde, we won't force you change how you do business, in order to do business with us.
Vendor Managed Customer Inventory Programs
Kan Ban
Consignment
Delivery services
Specialty kitting
Remote barcoding capabilities
Learn more and experience the Wesgarde difference...