Wesgarde Supplies Critical Electrical Components to the Food Equipment Industry
Wesgarde. Where food processing equipment makers come to stock their shelves.
Wesgarde works with dozens of food processing machinery and equipment manufacturers developing innovative cooking, cooling, grinding, sifting and sorting solutions. From industrial, room sized machines capable of processing ingredients by the ton, to highly specialized devices designed for the poultry, meat and dairy industries, manufacturers rely on the electronics expertise, product selection and value added services that only Wesgarde can provide.
Switches • Circuit Breakers • Relays • Timers • Solenoids • Connectors • Indicator Lamps • LEDs • Fuses & Accessories • Thermostats • Pressure Sensors • Solid State Relays.
The food processing industry is constantly working to develop cleaner, safer and more efficient equipment which monitor temperatures to maintain food safety. In doing so, these manufacturers are providing an important ingredient to help end food insecurity here in the United States and abroad.
Unlike other broad line distributors who can only provide service through their phone or website, Wesgarde's regional distribution approach provides customers with a higher level of personal service. We also provide access to the most popular and high demand product in a fraction of the time.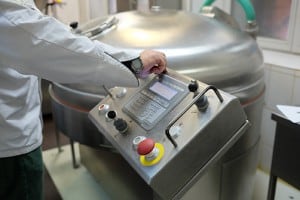 That's just one reason why Wesgarde has grown to become one of the leading independent electrical power component sales, service and distribution organizations in North America.
To learn more, and experience the Wesgarde Difference. Contact your local Wesgarde office today!