Wesgarde Value Added Services – Light manufacturing, printing, packaging, assembly and more.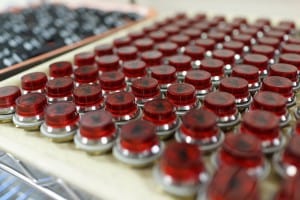 Wesgarde not only provides OEM customers with the best product selection available, our skilled technicians also provide a wide range of value-added services such as electronic assembling, potting, kitting and even custom printing. Wesgarde does not impose large minimums or excessive set up charges to customize components or create sub assemblies.
Some of the most popular Wesgarde value-added services include in-house printing, bar coding, packaging, hot stamping, custom switch assemblies, terminal blocks, din rail assembly, and wire termination.
For more information about any of our value added services, contact Wesgarde today.
Light Manufacturing
Hot stamping
Pad printing
Wire stripping
Wire cutting
Cable assembly
Terminal block assembly
Din rail assembly
Polybagging
Custom packaging
Switch assembly
Terminal and wire-lead modifications
Printed circuit board design
Thermal testing
Learn more and experience the Wesgarde difference...